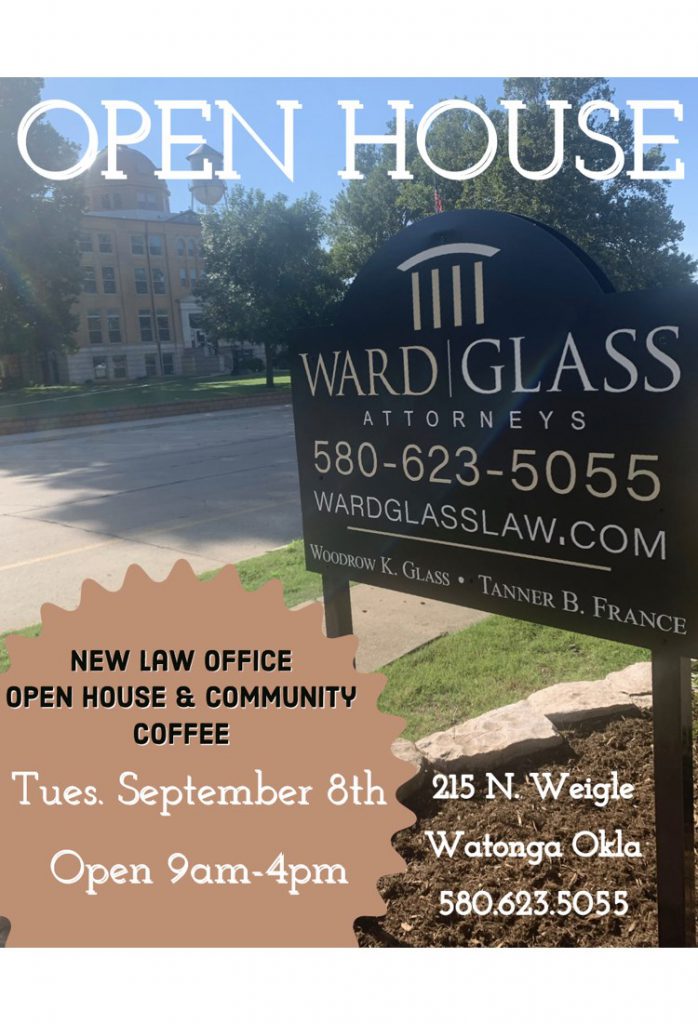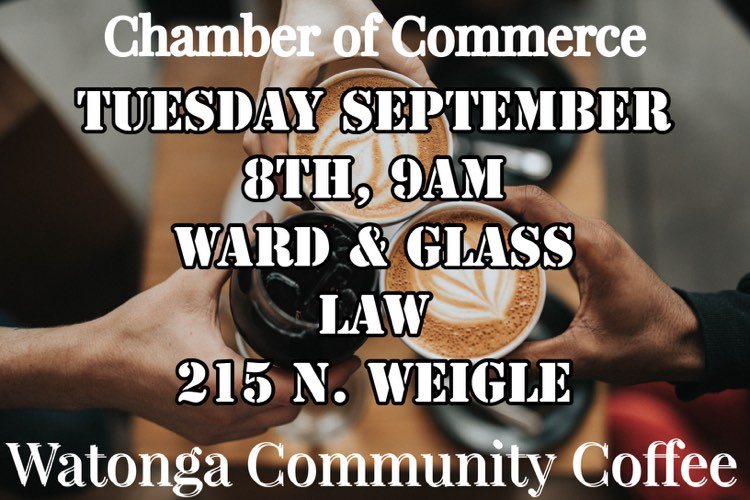 Dear Friends,
It is our pleasure to announce that the law offices of Ward & Glass, LLP is NOW OPEN at 215 N. Weigle in Watonga, Oklahoma. Blaine County rooted attorneys Woody Glass and Tanner France will be serving the community of Watonga and its surrounding areas. Please feel free to stop into our new location for a cup of coffee at our open house on September 8, 2020 from 9AM-4PM and tour our newly remodeled location, meet our attorneys, and let us help serve you.
Established in 1998, Ward & Glass, LLP. built its reputation on a strong foundation of ethics and professionalism. We have earned that reputation for our ability to outwork our opponents while practicing law the right way. Our ultimate goal is to meet the needs of the community effectively and efficiently.
We know that the very core of our practice is the people we serve. For that reason, we want to get to know you, learn about your concerns, and work with you to achieve your goals. Our attorneys do the hard work to build a position of strength aimed at achieving the best possible results, whether in negotiations, alternative dispute resolution mechanisms or at trial.
For honest answers and formidable representation, contact Woody Glass or Tanner France of Ward & Glass, L.L.P.  We serve clients throughout the State of Oklahoma. To schedule a consultation, call 580.623.5055 or reach out to us through our website www.wardglasslaw.com.
We look forward to meeting and serving you,
Ward & Glass Law, L.L.P.