Opportunities, Inc. is a 501C(3) non-profit Community Action Agency headquartered in Watonga, Oklahoma which seeks to remove obstacles and solve problems which inhibit the ability of low-income families to attain self-sufficiency. Opportunities originated in 1965 as the Blaine County Developmental Foundation and expanded to five surrounding counties in 1969. Today the agency serves thirteen (13) counties in Northwest Oklahoma with offices in Watonga, Clinton, Woodward and Guymon.
The Agency is governed by a 12 member Board of Directors representing the low-income population, private organizations and public entities. Each sector represents 1/3 of the board which is responsible and accountability of all state, federal and private funds and contracts used to operate the Agency. In addition, the board of directors is tasked with setting the priorities for the agency and staff and relies on the results of the needs assessment to prioritize the agency resources.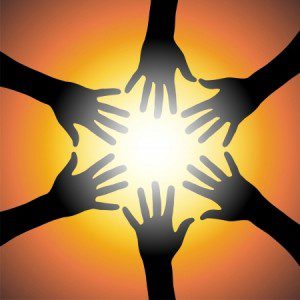 Opportunities, Inc. formed in 1964 as part of President Lyndon Johnson's War on Poverty through the Economic Opportunity Act. It opened with 70 support staff and was first located at 114 East 1st Street in Watonga, OK. Now 50 years later, our main office is located at 117 West Russworm in Watonga, OK, with a supportive staff of 16 located throughout 13 counties: Alfalfa, Beaver, Blaine, Cimarron, Custer, Dewey, Ellis, Harper, Kingfisher, Major, Texas, Woods, and Woodward.

Funded by government grants and donations from the surrounding communities, Opportunities, Inc. offers a variety of programs and services that fit the needs of the low-income and poverty stricken individuals and families that live within the 13 counties under our jurisdiction. We currently offer:
· Affordable Housing (HUD & USDA)
· Emergency Assistance
· Food and Clothing Pantry
· Outreach Services (Located in Watonga, Clinton, Woodward, and Guymon)
· Prescription and Insurance Assistance programs (RX, SHIP, MIPPA)
· Retired Seniors Volunteer Program (RSVP)
· Tax assistance and basic preparation (VITA)
· Weatherization
Each county is different and Opportunities, Inc. assesses the needs of each individual community and distributes the programs accordingly. Helping everyone from seniors to infants, Opportunities, Inc. is here to help you in your time of need.
OUR MISSION
The purpose and function of Opportunities, Inc. shall be to:
Assist in developing, executing and coordinating plans and programs authorized under the Community Service Block Grant, and subsequent amendments made to that act, and other Federal, State and local laws and programs which tend to alleviate and eradicate poverty within the counties and the area of operation of this foundation, exclusively for educational and charitable purposes within the meaning of Section 501(c)(3) of the Internal Revenue Code of 1954, or as hereafter amended.

Work with three significant groups in the community; that is the low-income sector, the public sector and the private sector, to seek out, identify and eliminate the causes of poverty within these communities.

Make the entire community more responsive to the needs and interests of the low-income sector by mobilizing available resources and bringing about a greater institutional sensitivity.

Plan and develop a system of priorities among projects, activities and areas as needed for the most effective and efficient use of resources.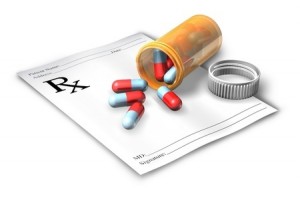 HEALTH SERVICES
Rx for Oklahoma is a referral program connecting income eligible individuals, who do not have prescription drug coverage and who are under insured, with pharmaceutical companies who offer free or low-cost maintenance.

SHIP/SMP/MIPPA

Ship (Senior Health Insurance Program) and MIPPA (Medicare Improvements for Patients and Providers) are federally funded program set up to provide counseling services to Medicare beneficiaries and their caregivers in rural areas. They promote new Medicare prevention and wellness benefits. SMP stand for Senior Medical Patrol.  Seniors are trained to watch for speakers in meetings say things about Medicare that are not true and stop them. Our RX, and SHIP/SMP/MIPPA programs are represented in the following counties:
• Alfalfa
• Beaver
• Beckham
• Blaine
• Cimarron
• Custer
• Dewey
• Ellis
• Harper
• Kingfisher
• Major
• Roger Mills
• Texas
• Washita
• Woods
• Woodward
OPPORTUNITY PROGRAMS
With four locations in Northwest Oklahoma our outreach centers offer a variety of different programs funded both federally and by donation, that are used to enhance the stability and livelihood of the poverty stricken families and individuals in the surrounding areas.

From Food Pantries to emergency assistance, these outreach centers are localized for accessibility and utilized by the public when they are in need of assistance.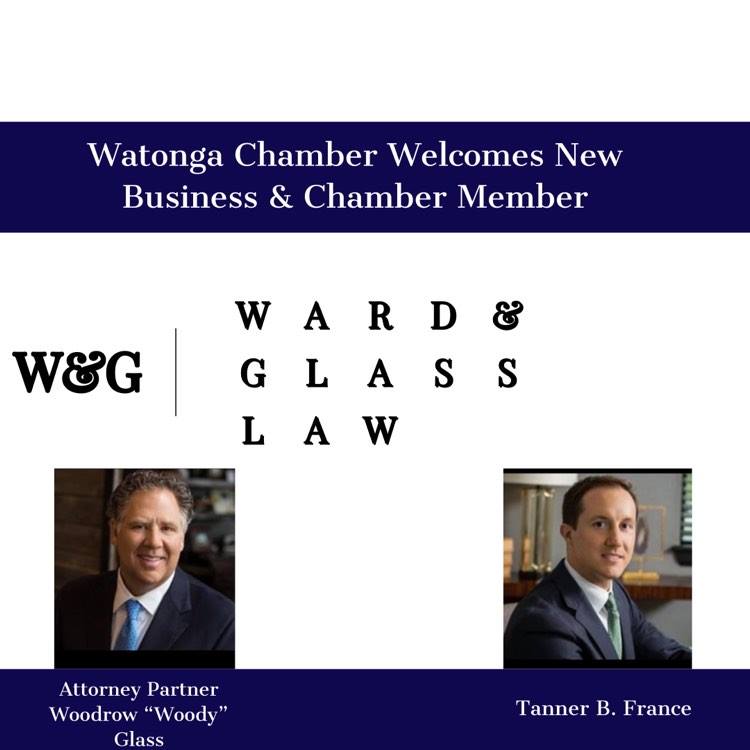 Some of our services include:
Prescription and Insurance assistance
Emergency Assistance with Rentals and utilities
Community Lending Closet (Lends wheelchairs, medical equipment, etc.)
Food Pantries
Dental Services
Thrift Store
Tax preparation assistance
Weatherization and Housing assistance
Clothing and Food Drives
Our Outreach centers can be found in the following areas:
Clinton, Oklahoma
Guymon, Oklahoma
Watonga, Oklahoma
Woodward, Oklahoma
For more information on our outreach services please contact Opportunities, Inc. and you will be connected with the proper outreach representative in your area.
VITA – Volunteer Income Tax Assistance:
VITA is a program that is established by the IRS to help low income individuals and families be able to file their taxes for free.  This allows them to save money by not having to pay someone to do their taxes for them.  VITA volunteers are available at all four sites – Watonga, Clinton, Woodward and Guymon.  All taxes are filed free and the program is sends taxes directly to the IRS.  We require Driver's License, Social Security Cards for all family members it applies.  W-2's, 1099's, Social Security and the types of income we can handle.  If you have any questions, please call one of the offices on the main page.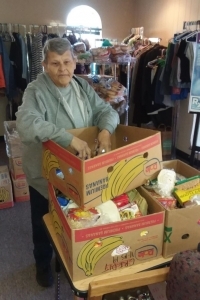 Carl Flynn, Director at Opportunities is actively building a fund for the Blaine co Food Pantry. The pantry is in need of a commercial generator priced at $25K. The food pantry program serves Blaine county in a tremendous way. The Watonga team monthly serves locally in Blaine co over 80 patrons with boxes of food and necessity items for those who cannot leave their homes or is in great need of food. I personally had the opportunity to view their storage facility and can say, this is a vital program for our county.
All of the food is packaged for this program is combined to meet immediate dietary needs, as well as frozen and shelf life consumption. Not only is food delivered, but also daily hygiene products. This is such a powerful program within our county and Carla Flynn and her team do a tremendous job reaching those in need and searching for programs and grants that can benefit our county and the other counties that lie within this service area. Please be generous with your finances as well as your volunteer hours. All financial proceeds and donations are tax deductible.
This is a program that the citizens of this area greatly benefit from. Below are a few of the pictures that I snapped on my visit. This regional food bank gives more than nutrition, it gives hope and the recipients feel the love of this Christ centered organization from young, to old and all ages in between.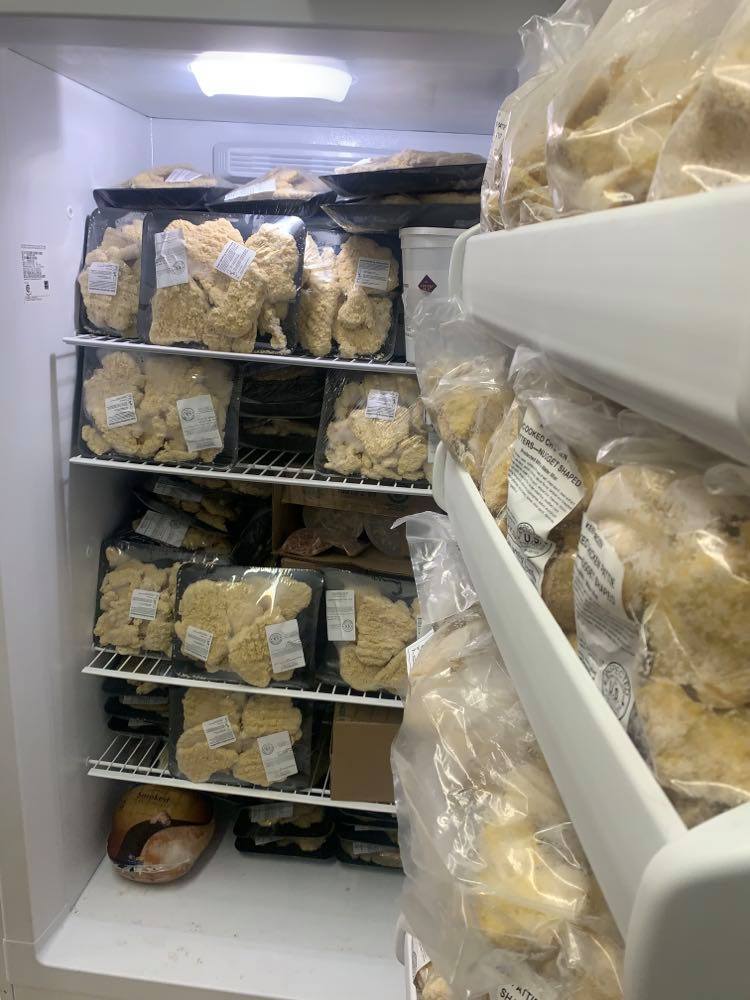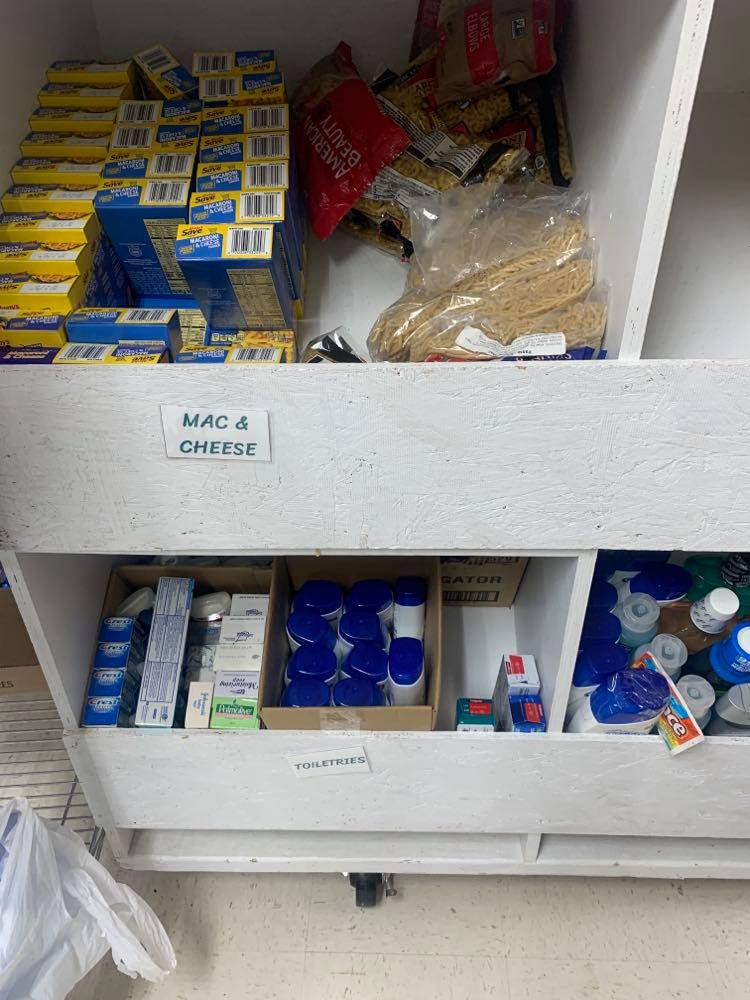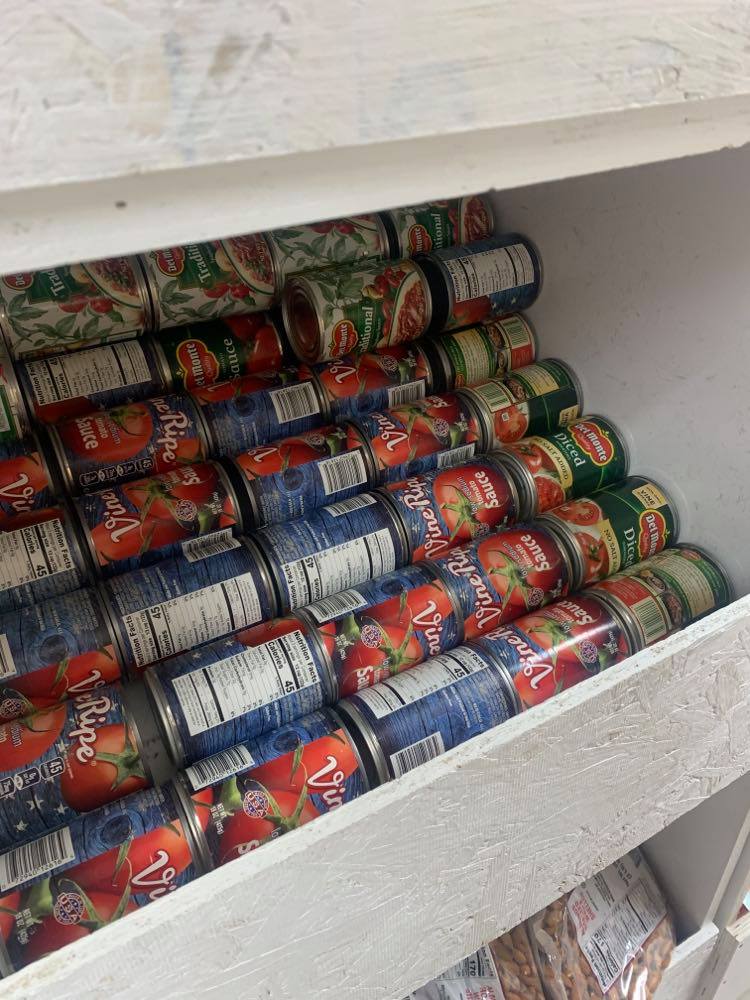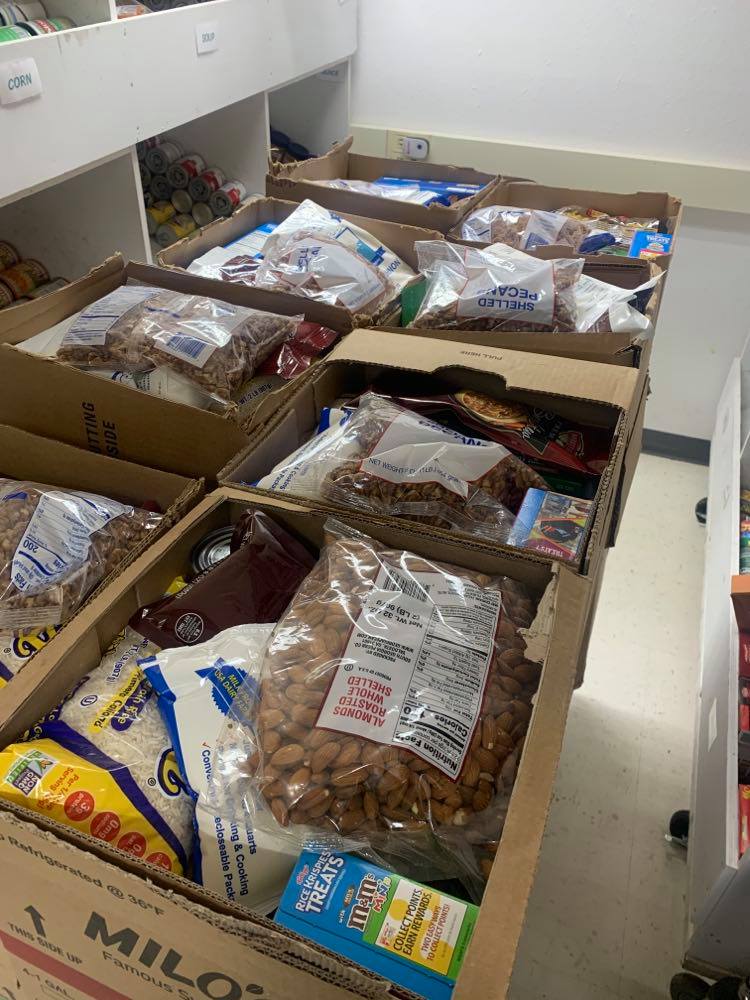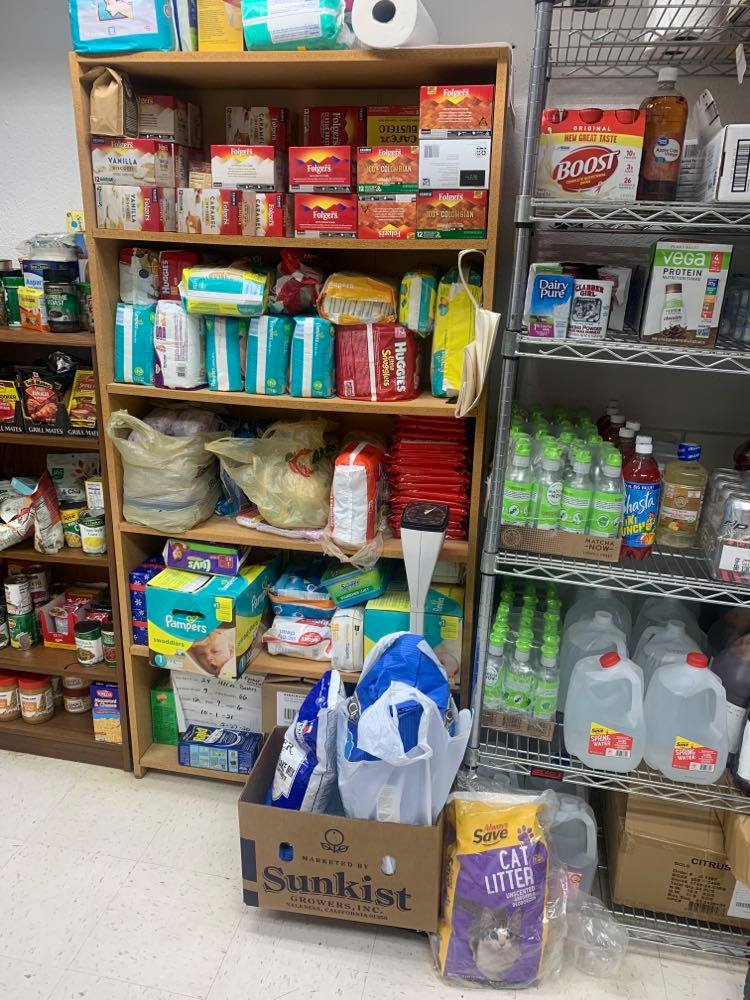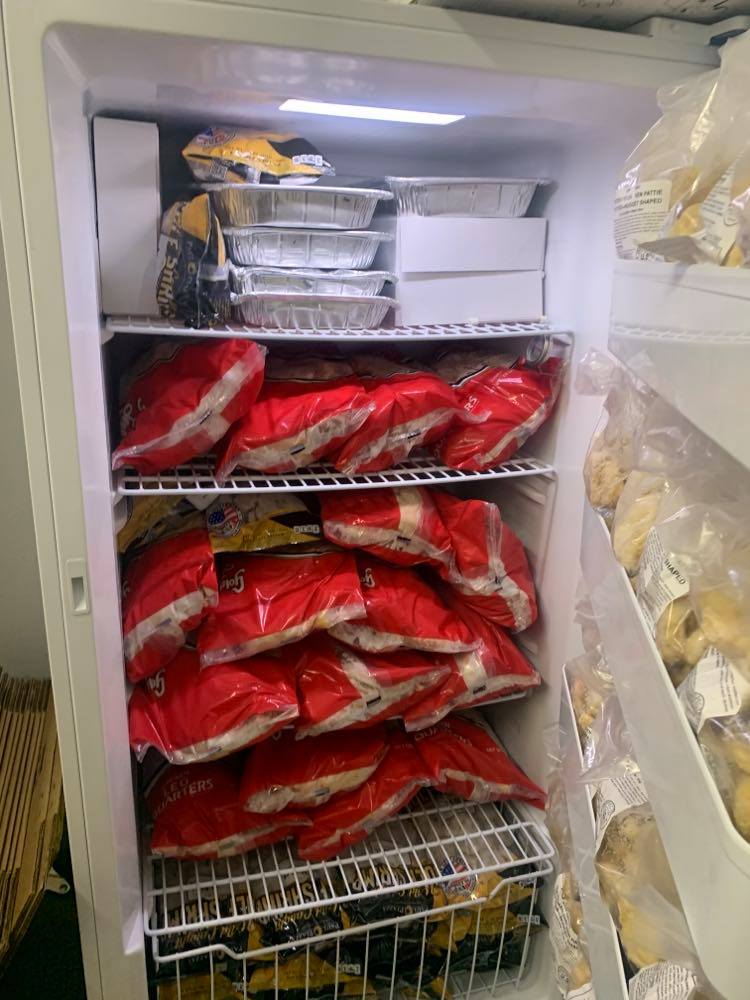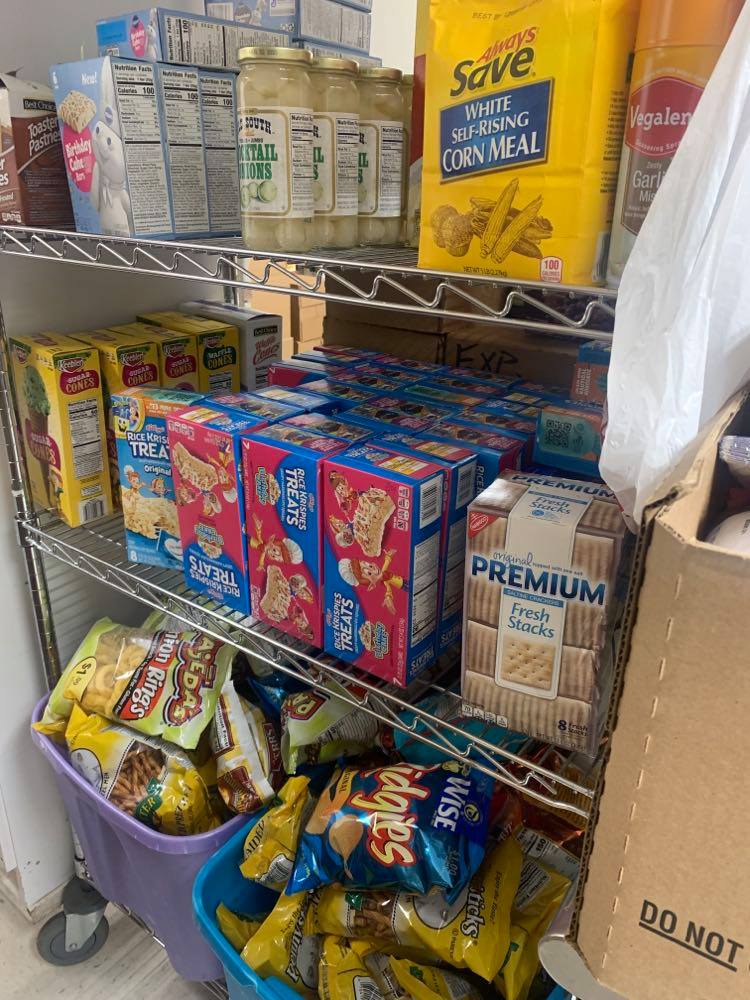 To become a Chamber business of the week, please contact Dayla or Bobbie at the Watonga Chamber of Commerce 580.623.5452