Business or Individual membership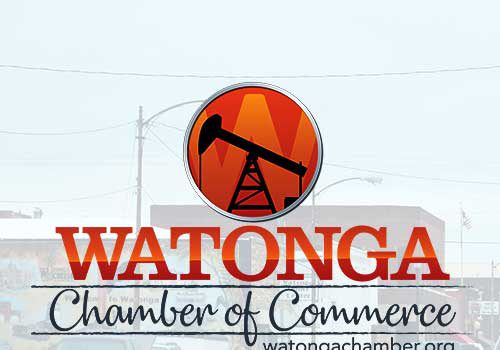 More information on the Chambers Facebook Page HERE
Have you signed up or renewed your Chamber membership yet!?
With benefits from being recognized on social media to advertising employment opportunities on our website to being recommended for your area of expertise when the opportunity arises and more!
This is a great way to promote your business, get involved with your community, and most of all support Watonga in sharing and growing what we have to offer!
If you have questions or are ready to sign up/renew, feel free to reach out to us via FB, phone at 580-623-5452, email at [email protected], or stop by our office!
Our membership options include:
Individual membership (non-business): $50
Stores without Doors (online businesses): $100
Church/School/Civic Club: $100
Business Membership (1-30 employees): $200
Business Membership (31-60 employees): $300
Business Membership (61-99 employees): $400
Business Membership (100+ employees): $500
Corporate Sponsorship Levels:
Silver Business Membership: $2,500
Platinum Business Membership: $5,000