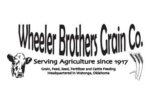 Short Business Description

A Brief History of Wheeler Brothers Grain Company

Wheeler Brothers Grain Company was founded in 1917 by brothers Frank and William "Bill" Wheeler. In the early 1940s, Frank's son, Gene, bought out both Bill's and Frank's interest. In 1945, Gene built his first concrete elevator in Watonga, just south of the original wooden structure. In 1962, Gene built a dry bulk fertilizer blending plant in Watonga, believed to be the second oldest in the state.

In 1985, Wheeler Brothers established the AT&L Railroad through acquisition of 46 miles of former Rock Island track from Watonga to El Reno. The track ties in with the UP Railroad in El Reno to which Wheeler Brothers ships 110-car unit trains. The loaded railcars then move to market, the most prominent destination being the U.S. Gulf export market.

Today, Wheeler Brothers has 18 grain elevator locations, 5 of which are seasonal. Total storage capacity is 20+ million bushels. Facility locations are in northern, central and western Oklahoma.

Other than grain storage, Wheeler Brothers is involved in fertilizer / chemical application, feed manufacturing and seed production.
Long Business Description
Business Address
501 W. Main Street
P.O. Box 29
Watonga, OK
73772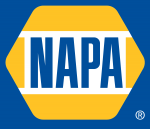 Short Business Description

NAPA Auto Parts
A2 Z Sales & Service
220 S Noble Ave,
Watonga, OK 73772
Phone: (580) 623-2776
Store Hours
Mon-Fri:7:30 AM-6:00 PM
Sat:7:30 AM-12:00 PM
Sun:Closed
Your local NAPA stocks auto parts, tools and equipment and many other items for heavy duty trucks, marine, and farming equipment. Stop in today.
Long Business Description
Business Address
220 S. Noble
73772

Short Business Description
Farm Credit Associations of Oklahoma began in 1917 after an act of Congress was implemented to ensure farmers would be able to obtain adequate financing for their operations. The associations were designed to directly assist farmers, ranchers, rural home residents and agri-businesses with all types of financing needs.

These associations are member-owned financial cooperatives, and part of the nationwide Farm Credit System. Their customers/members elect a board of directors, who then set policy. As a cooperative, they refund some earnings to members according to their patronage.

They serve all counties in Oklahoma and are active in all the communities in their lending territories. They donate time and money to many youth programs, including FFA and 4-H, in each county. They have been involved in or supported many agricultural events throughout Oklahoma.

They have received special recognition from the local and state FFA organizations, as well as Extension supporters.

Customer service is critical to their success. Not only do they aim to be competitive but also strive to provide the best service to members. They are constantly rated highly by members and work hard every day to earn their business.

They want members and potential members to think of them first when any financial need arises on their farm or ranch. They have a diverse range of financial products including financing everything from farmland to fertilizer, ranches and cattle to equipment, and anything in between. They will work with you to find the best financial package that works best for you.

Contact your local Farm Credit Associations of Oklahoma affiliate today at OKFarmCredit.com and find out how they can help you finance your agricultural operation now and into the future.
Long Business Description
Business Address
1420 N. Clarence Nash Blvd. Watonga, Ok
73772