Short Business Description
Wind Energy development: Invenergy is a leading privately held, global developer and operator of sustainable energy solutions.
We solve the energy challenges facing our customers and communities.
Powered by decades of entrepreneurial experience and unparalleled execution, Invenergy provides power generation and storage solutions at scale around the world to create a cleaner energy future. Our home office is located in Chicago, and we have regional development offices in North America, Latin America, Asia and Europe. Invenergy and its affiliated companies have developed more than 20,000 megawatts of projects that are in operation, construction or contracted, including wind, solar, natural gas-fueled power generation and energy storage projects.
Long Business Description
Business Address
1401 17th Street #1100
Denver, Co 80202
80202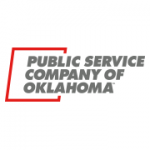 Short Business Description
PSO has been providing reliable, affordable power to Oklahoma customers for more than a century. Our team of more than 1600 Oklahomans is committed to continuing that tradition while also working to build a bright future for the communities we serve.
PSO is an AEP company, with a focus on building a smarter energy infrastructure and delivering new technologies and custom energy solutions to our customers.
If you have a question or suggestion, we'd love to hear from you! You can send us a message here or contact us at https://www.psoklahoma.com/contact/. To report an outage, please call us at 1-888-218-3919 or visit https://www.psoklahoma.com/outages/report/.
Long Business Description
Bringing comfort to our customers, supporting business and commerce, and building strong communities.
Commenting Guidelines
We've created this page so you can learn more about what's happening at Public Service Co. of Oklahoma and we can respond to questions, comments, praise and even criticism.
We ask that you keep your comments and posts respectful to community members and relevant to Public Service Co. of Oklahoma and its programs, news or initiatives, or the utility industry.
Public Service Co. of Oklahoma reserves the right to remove postings that are:
- libelous, profane, defamatory, hateful, harassing, threatening or obscene;
- personal attacks against our employees;
- contain links or advertisements;
- violate copyright or intellectual property rights;
- contain spam or are intended to cause technical disruptions to this page;
- off-topic; or
- violate Facebook's terms of service or any laws or regulations.
In addition, we will not post form letters with the same content from multiple users. Relevant comments or likes on previous published posts are always welcome. We reserve the right to delete excessive wall postings to improve the overall visitor experience.
Anyone repeatedly posting material that violates these guidelines will be banned from participating in this Facebook page.
If you have a concern about a specific incident or employee, please contact Customer Service at https://PSOklahoma.com/contact/.
If you have something to sell to Public Service Co. of Oklahoma, please complete the vendor registration form at http://www.AEP.com/about/suppliers/.
If you're interested in a job, visit the AEP Careers page on Facebook or http://AEP.com/careers.
Business Address
PO Box 12
73747