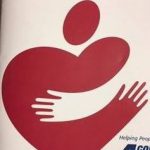 Short Business Description

Opportunities, Inc. seeks to remove obstacles and solve problems which inhibit the ability of low income families to attain self-sufficiency. Utilizing funds, from the Community Service Block Grant (CSBG), Opportunities, Inc. is able to provide a range of services and activities to impact upon the problems of poverty.

This agency serves Alfalfa County, Beaver County, Blaine County, Cimarron County, Custer County, Dewey County, Ellis County, Harper County, Kingfisher County, Major County, Texas County, Woods County and Woodward County. Programs and services include:

Asset Development - Tax Return Preparation Assistance;
Developmental Disabilities - Residential Services;
Early Childhood - Head Start;
Emergency Services - Clothing, Food, Prescription Assistance, Rent/Mortgage Payment Assistance, Temporary Housing, Utility Payment Assistance;
Employment - Job Training Funding;
Housing - Single-Family Construction, Rentals, Weatherizing;
Nutrition - Child & Adult Care Food Program, Congregate Meal Sites, Meals Delivery to Residences;
Senior Citizens - RSVP;
Substance Abuse - Outpatient Counseling, Residential Treatment; and
Other - Turning Point Initiative.
117 W. Russworm, P.O. Box 569
Watonga , OK 73772

Voice:
580-623-7283
Fax:
580-623-7290
Visit Opportunities, Inc.

Long Business Description
Carla Flynn, Executive Director
Business Address
117 W. Russworm
P.O. Box 569
Watonga, OK
73772