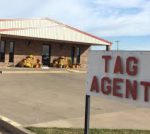 Short Business Description

At DMV.ORG, we want to make your life simpler. That's why we've dedicated the last 15+ years to helping you navigate your local DMV agency without hassle or fuss. We take all the information found on each state's DMV site and condense it down, so you can access everything you need from one convenient place.

We're NOT your state agency.
Our goal is not to replace, but to help state agencies. We believe that by helping you find the forms, facts, and information you need, we lessen the stress and strain on state DMV agencies. We aim to shorten lines, reduce calls, and increase the number of informed consumers at the DMV office—which helps everyone stay happy.

We're the largest driver-related site on the Web.
Launched in 1999, DMV.ORG was one of the first publishing sites on the Internet specifically designed to help drivers with DMV-related issues. Over 15 years later, we are now the largest driver-related site on the Web, helping over 1 billion visitors and counting. We are a member of the Better Business Bureau with an A+ rating, and our Facebook page is growing daily with hundreds of thousands of fans!
Long Business Description
Business Address
801 S. Clarence Nash Blvd
Watonga, Oklahoma

mailing address:
315 Terrace Ave.
Watonga, Ok 73772
73772