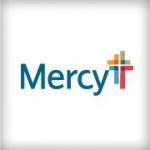 Short Business Description

Mercy Hospital Watonga is a 25-bed critical access hospital serving Blaine County in western Oklahoma.
Critical Access Hospital ranked top 100 in USA

Our services include:

Skilled Nursing
Laboratory
Radiology Services (X-ray, CT Scan, Ultrasound, Echocardiogram)
Emergency Department
Holter Monitors
OP and IP Nutrition Consults by Registered Dietician
Outpatient IV Therapy
Occupational Therapy
Physical Therapy
Speech Therapy
Pediatric Therapy Services
Inpatient Telemedicine Services
Telestroke Program
Since assuming operations of the Watonga hospital on July 1, 2012, Mercy has made a number of improvements and investments in the modernization of the hospital facilities with the support of the community. With an initial investment of $1 million dollars, Mercy launched our electronic health record (EHR) in Watonga, allowing clinicians immediate access to patient records electronically from every nurses' station, exam room and doctor's office across Mercy. EHR provides seamless care for Mercy patients. Through EHR Mercy patients also have access MyMercy to view their medical records, records of their children and other people whose health they manage. This patient portal to the electronic health record allows patients to schedule appointments with their Mercy provider; communicate through private two-way messaging with their care team; view lab results in a timely manner; request prescription refills; and pay bills online.

Mercy also brought a number of new services to Watonga, including respite care for hospice patients, pediatric therapy and virtual care. With the addition of virtual care, patients can be connected to specialists located across the country while staying close to home.

In September 2017, construction was completed on a new emergency department consisting of four private treatment rooms (one with isolation and decontamination capabilities), a nurse's station, med room and supply room. The second phase, which includes remodeled ED waiting and registration areas, was completed two months later. Phase three, which includes a new out-patient waiting area and a remodel of the old ED space for radiology use, opened in February 2018.

In 2018, Becker's Hospital Review named Mercy Hospital Watonga as a Top 100 Critical Access Hospital.

Thanks to the support of the community, the hospital continues to work closely with the city of Watonga to plan capital improvement projects in order to ensure our patients are receiving the best care possible.

Mercy is committed to enhancing health care in Blaine County and continuing to build a strong, healthy foundation for generations to come.

For more information, call Mercy Hospital Watonga at 580-623-7211.
Long Business Description
Mercy Hospital Cares  watch here
Business Address
500 N. Clarence Nash Blvd
73772

Short Business Description

Established 1977. Rural Health Clinic.
Taking new patients. Read more about our services here.

Office open 5 days a week. Open at 7:30am 4 days a week.

Mission Statement: Watonga Family Care was established to provide healthcare services to the Watonga community and surrounding areas of Blaine Co. Watonga Family Care is committed to provide basic health care services that demonstrate caring, accessibility and quality to our patients.
Long Business Description
Business Address
407 N. Clarence Nash Blvd
P.O. Box 669
Watonga, OK
73772