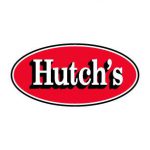 Short Business Description
We're located throughout Western Oklahoma and Kansas. Order fresh food online at hutchs.net and pick it up when its ready! Join our VIP rewards program for great prices on hot and cold fountain drinks, to win prizes, to earn free stuff, and MORE!
Business Address
Corner of 33 & Clarence Nash Blvd- Watonga

Corporate:
P.O. Box 767
Elk City, OK
73644

Short Business Description

The first Love's ever established here in WATONGA OK! stop in for some delicious GodFathers Pizza or a Subway sandwich and fuel up with our rewards card. Service you can trust! Download our app. Be looking for a NEW Love's Travel stop in Watonga 2020.
Long Business Description
Business Address
304 W. Russworm
Watonga, OK
73772