Short Business Description

The Right Products in the Right Basins
Black Mountain Sand is an in-basin frac sand provider delivering superior products and solutions. Now producing 17 million annual tons of mine capacity of 40/70 & 100 mesh, we are the premier in-basin frac sand provider in the Permian, Eagle Ford, and Mid-Con regions.
Long Business Description
Business Address
Plant Manager – Blaine Operation

Black Mountain Sand
25027 State Hwy 58
Fay, OK 73646
73646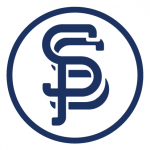 Short Business Description

Sand Manufacturer;
Our Oakwood facility is the first in-basin facility of its kind in Oklahoma. Located within five miles of two currently active rigs and less than 50 miles from active oil and gas areas, the Oakwood plant serve the prolific SCOOP, STACK and other Midcontinent formations.

The facility spans approximately 3,000 acres and produces in-basin 40/70 and 100 mesh sand.
Signal Peak Silica LLC (SPS) is the owner and operator of three in-basin frac sand facilities located in Monahans, TX, supporting the Permian Basin; Poteet, TX, supporting the Eagle Ford; and Oakwood, OK, supporting the Mid-Con. SPS is focused on providing high-quality frac sand closer to the end user and is committed to being a responsible and safe neighbor in the communities where we operate.

Long Business Description
Business Address
243453 US Highway 270, Oakwood, OK 73658
73658