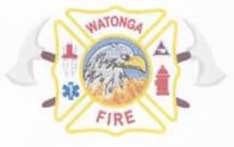 We invite you to participate in the Watonga Emergency Text Alert System by texting
You will receive emergency notifications, updates and information directly from Watonga Emergency Management on your mobile device.
Receive current, up-to-date information when seconds count.
This is not for advertising or mass marketing.  You may cancel at any time by texting STOP to 67664 to end.